19 Top social media digital authors and metrics, the reinvention of the authorship concept and social reach!
Social Media is there and with it new disruption and new trends. Social Media is expanding and redefining the concept of author, the creator and of course the meaning of authorship and copyright. This post is a reflection of what makes a top social media digital author and what are the best metrics to define it. Also this post is a selection of authors that somehow are the key influences in digital trends because of their work, books, blogs, social media holistic activity.
Social media although a new discipline (and to be honest not the best keyword to describe all the challenges going on) is critical for its notion of holistic overview of reality, our social links and of course the way we interact, act and behave with the technological invisible social technologies and tools. Social Media in particular is a matrix of tools, platforms, social moves and technologies that has an emergent importance for authors and the visibility of"books" (also interesting to redefine the notion of book in an iPad / tablet era! I will do it another article). Also its growing importance is redefining the value of a given author. Social Media will open new challenges and possibilities to author and will keep growing in a very little time pace by an order of magnitude few times seen in the past.
The flow of curiosity that readers, users, scholars, experts are showing, seeking for information about authorship, a book (or it's follow up in digital concepts), or web / internet authors that have something of unique to say in this new area is amazing. Social media and all its evolutionary forms of expanding traditional media and social reach is critical to understand the present, the creation of meaning, the voice, also to redefine the various industries and trends. This new and still all open concept of Social Media is critical to self development, academic research and business strategy. Also it brings with it a lot of new questions, challenges, redefinition of authorship, and its associated copyright laws:
"In copyright law, there is necessarily for little flexibility as to what constitutes authorship. The United States Copyright Office defines copyright as "a form of protection provided by the laws of the United States (title 17, U.S. Code) to authors of "original works of authorship".[1] Holding the title of "author" over any "literary, dramatic, musical, artistic, [or] certain other intellectual works" give rights to this person, the owner of the copyright, exclusive right to do or authorize any production or distribution of their work. Any person or entity wishing to use intellectual property held under copyright must receive permission from the copyright holder to use this work, and often will be asked to pay for the use of copyrighted material. After a fixed amount of time, the copyright expires on intellectual work and it enters the public domain, where it can be used without limit." in Wikipedia entrance for author: http://en.wikipedia.org/wiki/Author
Social Media is expanding faster than anything before and its radar is sort of a 360 degrees reach. This new massive area touches a lot of new areas and asks and puts in question a lot of assumptions. People are now connected with authors in a new way and creators are now part of a new open expanded concept. An author is influential not just because what book he wrote, but because of their unique say and reach of an unique audiences through social media platforms such LinkedIn, Facebook and Twitter, their blogs, applications, various social media profiles in Slideshare, Scribl, YouTube and of course their number of unique users, fans, readers.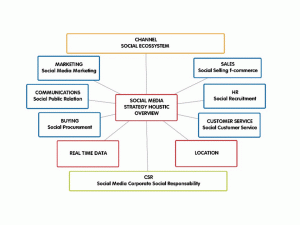 New forms of measuring author influence and reach: Klout, PeerIndex, wdyl (Google).
New platforms such as Klout, PeerIndex, wdyl and others are emerging to measure the influence score of people online. These new forms although new and most of them very fragile (and under beta phase) are bringing with it new challenges in what regards the way an author and it's production of value is measured. And ironically Universities, publishing houses have to evolve and adapt toward these new forms of influence and measurement. So what makes an author in these various forms of metrics to analyse the unique voices, message?
In part an author is still a producer of unique content, a unique voice, a creator of visible value. What is now new is the multiple ways of distributing this value and the various platforms for creating authorship. Social Media with all its dilution in tools, platforms, apps, tablets, iPad are opening new channels and a new array of forms to distribute content. These new ways are easy to produce and syndicate, commercialise content and reach audiences that would be impossible to reach until very recently. So the challenge for authors is how to get out of the confort zone and use their creativity inside all these new emergent tools in constant evolution, (and let us be honest demanding a lot of time to manage it properly), and of course most of them very fragile and some of them actually very bad.
The new frontiers for authors with social media is to keep the quality and their integrity and expand their voice with instruments somehow mediated by completely new forms of reaching an audience. Though these new advent of instruments, platforms such as Scribd: a very powerful social publishing site, where tens of millions of people can share original writings and documents, are indeed spectacular. The challenge again is how to manage these tools where you find excellent authors and very bad work as well. Social media has open new potential and somehow as Scribd's vision, Social media can somehow with all its new forms of tools "liberate the creators and the written word" (and all other ways of producing content).
Another social media platform for visual creators Behance: that entitles themselves as "The Creative Professional Platform has establish a new ground for visual masters. This self entitled "world's leading platform for creative professionals" is amazing with its capacity to offer exposure and manage careers to visual creators, designers. This among other platforms are a powerful space for authors to show their work and publicise in a very large network of peers and influential creators. Though the challenge is to open continuously our skills towards new learning and adapting skills towards new ways of promoting authorship.
"Man cannot discover new oceans unless he has the courage to lose sight of the shore."
Andre Gide (French writer, humanist and moralist, 1947 nobel prize for literature, 1869-1951).
This list of 19 top social media digital authors, like any list, is an open one and is entirely personal and not conclusive.
I choose these authors after a deep research. They were chosen for their relevance, and because they have without any doubt a powerful international engagement. This article is the synthesis of a research I conducted in the last months. The number 19 was randomly chosen. There are much more authors, though I think these ones are somehow the most relevant due to their unique reach and given the variety of measurement I used. They have a global reach that makes them without any doubt the top authors working in these  areas of social media and digital. Of course other authors are out there and I will continue researching and adding them to these list. I want to underline these is my views and I know I have to research much more going forward.
Doing this list I decided to use several forms of metrics. Published books, this is still a primal criterium to measure an author and its influence. Though that is no longer the most single important metric, for me the quality and quantity of their blog / website's reach is critical now (I looked at the traffic and page views, using Google Ad Planner tools). Having a strong blog, website is a powerful way of engaging an audience and show a message, voice, content and unique say.
In this list I add also the number of followers on Linkedin and twitter, the Facebook fans or friends. These mainstream social media platforms are key to understand as well the variety of reach of the authors in this list. If they are top authors in social media digital they have to have an holistic capacity to influence in various places.
Also last but not least I added the new social media tools: Klout and PeerIndex that create a score for people online. These last metrice are quite new and still under development. their algorithms are not 100% efficient, thought they are interesting in its reach and forms to measure influence, reach and topics. In same few cases, where relevant, I add as well the presentation in Slideshare and off course I mentioned their roles and main achievements.
A list of top social media digital authors: a plural lists of authorship and some of its metrics.
So after research, measuring and thinking about the subject here is my open list by alphabet order:
1. Brian Halligan:
Blog / website: http://www.hubspot.com, PR 6, 1.2M unique vistors, 11M page views
Published books: Marketing Lessons From the Grateful Dead (co-author) and Inbound Marketing: Get Found Using Google, Social Media, and Blogs
Role: HubSpot CEO, and Founder, author and speaker
Twitter: http://twitter.com/bhalligan, 9,097 Followers, 1,116 Listed
Linkedin: http://www.linkedin.com/in/brianhalligan, 500+
Facebook: http://www.facebook.com/people/Brian-Halligan closed profile
Klout:http://www.peerindex.net/bhalligan, 53
PeerIndex:http://klout.com/bhalligan, 57
2. Brian Solis:
Blog / website: http://www.briansolis.com/, PR 6, 70K unique visitors, 200K page views
Published books: Engage: The Complete Guide for Brands and Businesses to Build, Cultivate, and Measure Success in the New Web; Putting the Public Back in Public Relations; Now Is Gone; The Art and Science of Blogger Relations…
Role: Principal at Altimeter Group, Future Works, author, speaker
Twitter: http://twitter.com/briansolis, 96,494 Followers, 12,119 Listed
Linkedin: http://www.linkedin.com/in/futureworks, 500+
Facebook: http://www.facebook.com/thebriansolis, 13 301 likes
Klout: http://www.peerindex.net/briansolis, 80
PeerIndex: http://klout.com/briansolis, 78
3. Charlene Li:
Blog / website: http://www.charleneli.com/, PR 5, no available data
Published books: Open Leadership, co-author of Groundswell,
Role: founder of Altimeter Group, speaker and author
Twitter: http://twitter.com/charleneli, 56,691 Followers, 4,915 Listed
Linkedin: http://www.linkedin.com/in/charleneli, 500+
Facebook: http://www.facebook.com/charleneli, 20,673 likes
Klout: http://klout.com/#/charleneli, 57
PeerIndex: http://www.peerindex.net/charleneli, 57
4. Chris Brogan:
Blog / website: http://www.chrisbrogan.com, PR 6, 170K unique visitors, 350K page views
Published books: co-author of Trust Agents, and a featured monthly columnist at Entrepreneur Magazine
Role: author, journalist, marketing consultant, speaker
Twitter: http://twitter.com/chrisbrogan, 186,995 followers, 19,186 listed
Linkedin: http://www.linkedin.com/in/chrisbrogan, 500+
Facebook: http://www.facebook.com/ChrisBroganMedia, 5901
Klout: http://klout.com/ChrisBrogan, 79
PeerIndex: http://www.peerindex.net/chrisbrogan, 74
5. Clay Shirky:
Blog / website: http://www.shirky.com/, PR 7 http://www.shirky.com/weblog/ no available data in Google Ad Planner
Published books: Here Comes Everybody: The Power of Organizing Without Organizations (2008) and Cognitive Surplus: Creativity and Generosity in a Connected Age (2010).
Role: Writer, consultant, lecturer
Twitter: http://twitter.com/cshirky, 140,525 followers, 7,096 listed
Linkedin: not visible
Facebook: http://www.facebook.com/pages/Clay-Shirky, 947
Klout: http://klout.com/cshirky, 63
PeerIndex: http://www.peerindex.net/cshirky, 71
6. David Meerman Scott:
Blog / website: http://www.davidmeermanscott.com/, PR 5, no available data in Google Ad Planner, http://www.webinknow.com/ PR 6, 29K unique visitors, 63K page views
Published books: The New Rules of Marketing and PR; Marketing Lessons from the Grateful Dead, What Every Business Can Learn from the Most Iconic Band in History; Real-Time Marketing & PR: How to Instantly Engage Your Market, Connect with Customers, and Create Products that Grow Your Business Now, and others
Role: Thought leader, strategist, speaker, author
Twitter: http://twitter.com/dmscott, 371,394followers, 55,717 listed
Linkedin: not visible
Facebook: http://www.facebook.com/dmscott, 3220 friends,
Klout: http://klout.com/dmscott, 71
PeerIndex: http://www.peerindex.net/dmscott, 68
7. Gary Vaynerchuk:
Blog / website: http://garyvaynerchuk.com/, PR 6, 48k unique visitors, 130k page views
Published books: Crush It! Why Now Is the Time to Cash in on Your Passion (October 2009), The Thank You Economy (March 2011)
Role: Founder Winelibrary.com, Wine Library TV, VaynerMedia, author and speaker
Twitter: http://twitter.com/garyvee, 889,627 followers, listed 14,190
Linkedin: www.linkedin.com/in/garyvaynerchuk, 500+
Facebook: http://www.facebook.com/gary, 66159 likes
Klout: http://klout.com/garyvee, 73
PeerIndex: http://www.peerindex.net/garyvee, 89
8. Guy Kawasaki:
Blog / website: http://www.guykawasaki.com/, PR 6, 84K unique vistors, 270K Page views
Published books: author of ten books including Enchantment, Reality Check, The Art of the Start, Rules for Revolutionaries, How to Drive Your Competition Crazy, Selling the Dream, and The Macintosh Way
Role: co-founder of Alltop.com, an "online magazine rack" of popular topics on the web, and a founding partner at Garage Technology Ventures
Twitter: http://twitter.com/GuyKawasaki, 371,394 followers, listed 26,872
Linkedin: http://www.linkedin.com/in/guykawasaki, 500+
Facebook: http://www.facebook.com/guy, 54 446 like
Klout: http://klout.com/guykawasaki, 85
PeerIndex: http://www.peerindex.net/guykawasaki, 35
9. Jeremiah Owyang:
Blog / website: http://www.web-strategist.com/blog/, PR 6, 62k unique visitors, 140k page views
Published books: Researcher and author of various reports and research papers
Role: Disruptive Technology: Analyst and Consultant – Partner of Customer Strategy at Altimeter Group, author, speaker
Twitter: http://twitter.com/jowyang, 84 717 followers, listed 8 511
Linkedin: www.linkedin.com/in/jowyang, 500+
Presentations: http://www.slideshare.net/jeremiah_owyang/
Facebook: http://www.facebook.com/pages/Web-Strategy-by-Jeremiah, 1007 likes
Klout: http://klout.com/jowyang, 80
PeerIndex: http://www.peerindex.net/jowyang, 82
10. Josh Bernoff:
Blog / website: http://forrester.typepad.com/groundswell/, PR 3, no traffic data available in Google Ad Planner
Published books: coauthor Groundswell: Winning in a World Transformed by Social Technologies (Harvard Business Press, 2008), co-author: Empowered: Unleash Your Employees, Energize Your Customers, and Transform Your Business (Harvard Business Press, 2010)
Role: Josh Bernoff is senior vice president, idea development at Forrester Research
Twitter: http://twitter.com/jbernoff, 14 193 followers, 1527
Linkedin: http://www.linkedin.com/in/joshbernoff, 500+
Presentations: www.slideshare.net/jbernoff
Facebook: http://www.facebook.com/jbernoff, 1256 friends, no Facebook fan page
Klout: http://klout.com/jbernoff, 59
PeerIndex:http://www.peerindex.net/jbernoff, 66
11. Lee Odden:
Blog / website: http://www.toprankblog.com/lee-odden/, PR 5, no traffic data available in Google Ad Planner
Published books: writer in Mashable, iMedia Connection and Yahoo Search Marketing Blog along with publishing TopRank's Online Marketing Blog
Role: CEO of Top Rank Online Marketing, Speaker, author
Twitter: http://twitter.com/leeodden, 29213 followers, listed 3518
Linkedin:http://www.linkedin.com/in/leeodden, 500+
Facebook: 1021 friends, http://www.facebook.com/lee.odden, 80, http://www.facebook.com/toprank.online.marketing.blog, 9472 likes
Klout: http://klout.com/leeodden, 71
PeerIndex: http://www.peerindex.net/leeodden, 72
12. Mari Smith:
Blog / website: http://www.marismith.com/, 100k unique viewers, 290k page views
Role: Author, TV Host, Social Media Examiner TV #SMEtv at Social Media Examiner, Social Media Speaker
Published books: Facebook Marketing: An Hour A Day
Twitter: http://twitter.com/marismith, 110 325 Followers, listed  7431
Linkedin: http://www.linkedin.com/in/marismith, 500+
Facebook: http://www.facebook.com/marismith, 44 121
Klout: http://klout.com/marismith, 79
PeerIndex: http://www.peerindex.net/marismith, 68
13. Mitch Joel:
Blog / website: http://www.twistimage.com/blog/, PR 6, 35k unique visitors, 150k page views
Published books: Six Pixels of Separation
Role: President of Twist Image, author, speaker
Twitter: http://twitter.com/mitchjoel, 29256 Followers, Listed 3552
Linkedin: 500+
Facebook: http://www.facebook.com/MitchJoel, 4633 Friends, 6204 likes
Klout: http://klout.com/MitchJoel, 62
PeerIndex: http://www.peerindex.net/mitchjoel, 79
14. Paul Gillin:
Blog / website: http://gillin.com/blog/, no available date on Google Ad Planner
Published books: The New Influencers, Secrets of Social Media Marketing, Joy of Geocaching
Role: technology journalist, author and business and online strategist
Twitter: http://twitter.com/pgillin, 8898 followers, listed in 934
Linkedin: 500+sewewewww
Facebook: closed personal profile, no fan page
Klout: http://klout.com/pgillin, 60
PeerIndex: http://www.peerindex.net/pgillin, 59
15. Peter Shankman:
Blog / website: http://shankman.com/, PR 5, 71k unique visitors, 200k page views
Published books: Can We Do That?! Outrageous PR Stunts That Work — And Why Your Company Needs Them; Customer Service: New Rules for a Social Media World
Role: Owner The Geek Factory, Inc., Social Media Entrepreneur, Angel Investor, CEO, Speaker, Consultant & Adventurist
Twitter: http://twitter.com/petershankman
Linkedin: 500+
Facebook: 3592 Friends, http://www.facebook.com/PeterShankman 51 263
Klout: http://klout.com/petershankman, 81
PeerIndex: http://www.peerindex.net/petershankman, 77
16. Scott Monty:
Blog / website: http://www.scottmonty.com/, 17k unique visitors and 36k page views
Published books: Featured in various books
Role: head of social media for Ford Motor Company, speaker and blogger
Twitter: http://twitter.com/scottmonty, 55 560 followers, listed 5 267
Linkedin: 500+
Facebook: 2831 friends, http://www.facebook.com/TheScottMonty, 661 likes
Klout: http://klout.com/ScottMonty, 72
PeerIndex: http://www.peerindex.net/scottmonty, 72
17. Seth Godin:
Blog / website: http://sethgodin.typepad.com/, 71K Unique visitors, 180k page views
Published books: Various, more than a dozen, Tribes…
Role: Founder of Squidoo.com, author, blogger
Twitter: http://twitter.com/ThisIsSethsBlog, 96194 followers, listed 8512
Linkedin: Not visible or not in Linkedin
Facebook: http://www.facebook.com/sethgodin, likes 121 844
Klout: http://klout.com/ThisIsSethsBlog, 74
PeerIndex: http://www.peerindex.net/ThisIsSethsBlog, 35
18. Shiv Singh:
Blog / website: http://www.goingsocialnow.com, PR 5, no date about visitors in Google ad planner
Role: Head of Digital for PepsiCo Beverages America, digital marketer
Published books: Social Media Marketing for Dummies
Twitter: http://twitter.com/ShivSingh, 16913 followers, listed 2370
Linkedin: 500+
Facebook: closed profile, no Facebook page
Klout: http://klout.com/ShivSingh, 65
PeerIndex: http://www.peerinex.net/ShivSingh, 57
19. Valeria Maltoni:
Blog / website: http://www.conversationagent.com/, PR 6, 20K unique visitors, 40k page views
Role: Business strategist, speaker and author
Published books: co-author of The Age of Conversation, a groundbreaking Book collaboration by 103 of today's top marketing writers
Twitter: http://twitter.com/valeriamaltoni, 693, listed 113 she tweets mainly as @ConversationAge with 29,23 2Followers, 3,812 Listed
Linkedin: +500
Facebook: 275 friends, http://www.facebook.com/ConversationAgent, 3,114 likes
Wikipedia: No
Klout: http://klout.com/valeriamaltoni, 35
PeerIndex: http://www.peerindex.net/valeriamaltoni, 41
Related articles