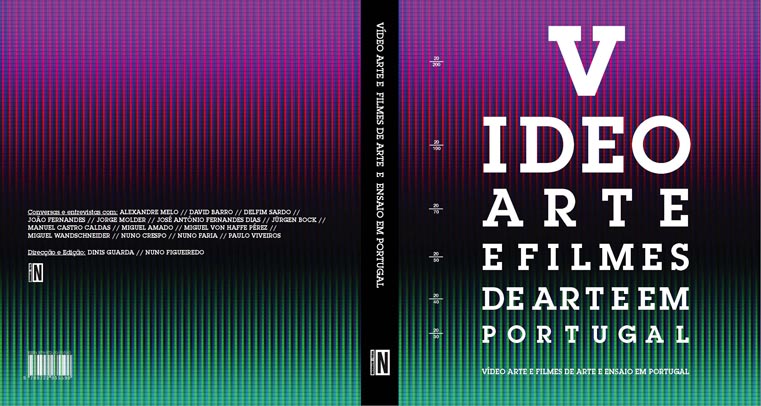 From its first emergence in the studio, in a mixture of experimentation and documentation, until it was welcomed into galleries and museums, video art asserted itself as an individual social, visual and ideological medium in which the avant-garde, underground cinema, expanded cinema and other movements were free to express themselves unhindered. In a world increasingly dominated by the technological media, video appeared to offer a rawness which invited exploration. Under the cloak of spontaneity, video art was to bring to popular and artistic culture a whole new palette of theoretical, aesthetic, political, philosophical and acoustic possibilities:
the exposion of the "self" of the artist and/or the objects of his/her work;
the new relations which grew out of mediation of the body through video recordings;
video as a tool for documenting artistic experience, mediated by criticism and by artistic practice;
video as visual, abstract, electronic, technological and digital experimentation;
video as a record and building block of artworks (the memory of artistic acts, performances and their identities), dealing with all the issues involved, subverting the prevailing methodologies and conventions;
video as an archival form and as the processing of memory, in association with and accompanying new developments in the new media;
transformations of video and challenges to the medium with the advent of the internet, increasingly the central platform for human communication and knowledge, as well as the total archive tool.
With the various forms and variations of video language like the Video synthesizer, the Experimental video, New media video art, Interactive video film, Optical feedback video, Visual music, Real time computer graphics, Video poetry and Video sculpture, Video remains an open complex medium, a place to get lost, charm, revolt or critically reflect on visual culture and the visual perception of humanity. It will always be an accomplice to personal introspection and can be used as a tool in the forcible visualisation of individuals in public spaces. The art world respectability of video has helped to re-establish the mythic and mystical status of the artist with individuals such as Vito Acconci, Laurie Andersen, Julião Sarmento, Pierre Huyghe, Vanessa Beecroft, Douglas Gordon, Steve McQueen, or Bill Viola,  deliberately aligning their work with the values of High Art, in major international museums such as the Tate Modern, MOMA, or Centre Georges Pompidou. In the paricular case of Bill Viola there is a clear case of association of the vídeo language with renaissance painting simultaneously turning galleries, museums, and sometimes even churches, into temples of art. Meanwhile artists such as Stan Douglas, Doug Aitken, Harum Faroki, Paul MacCarhy, Matthew Barney with his epic Cremaster series have all opened and enshrined the moving image, video art language and methods of vídeo art to new, much broader, directions. Big budgets co-exist with the homemade and artists such as Shirin Neshat, Eija-Liisa Ahtila, Francis Alÿs, Anri Sala prove that truly original vision can still emerge from the medium of the moving image, whether dressed up in the latest technological fashions or wearing its old analogue garb.
With the advances of the moving image production, a part of it, mainly video art is increasingly aimed at audiences that are knowledgeable about art history, history of the image, people that know some mechanisms of video art, film history and of theory features. Part of this audience consists of professionals of image, artists themselves, filmakers, curators, and, of course, specific public. Nevertheless, vídeo art moving images, far from reducing their circle of influence, actually involve them more in all the subjects of the visual mechanisms of present advanced knowledge and emotionally disordered society, where visual creativity is to be found in all activities and then extended to the way one visualizes the world, in a kind of strange, one could say, "imagelisation". A keystone in all the vídeo art production isn't whether or not a video art, or moving image piece, is economically successful in today's market, but if it is in an extent to which, in addition to having a practical purpose, its design includes a meaning that links its user to new possibilities, voices, the idea of interacting with those images within the vídeo art piece in the broad social network. In the end art and mainly video art and moving image is, and always has been, an experimental laboratory of visual / plastic representations and mainly powerful signs, symbols represented in analogic cathodic rays, digital pixels, digit numbers, search videos…
"Video Arte and Art and Essay Film in Portugal", in portuguese "Vídeo Arte e Filme de Arte e Ensaio em Portugal" is a book emerged from a desire to provide a broad and systematic overview of video art and art & essay films in Portugal. The idea of analysing the historical context and current vitality of these works resulted from the need for a careful refl ection about the phenomenon of the appropriation of video by the visual arts, as well as the need to compile a comprehensive inventory of artists and works. This bilingual edition in Portuguese and English seeks to circulate such information through artistic, academic and educational channels. It was conceived as an indispensable tool for studies in this fi eld and is intended to be a reference work.
With around 300 pages this book contains interviews, essays and eye witness accounts provide a specific portrait of the situation in Portugal, but also capture implicit references from the international scene. As important as its theoretical refl ections, this book also provides detailed information about almost 150 artists, bringing together biographical data and a list of their respective works into a single publication.
With Interviews with Catherine Elwes, João Fernandes, Joge Molder, Julão Sarmento, Miguel Amado, Miguel Wandschneider, Pedro Lapa and sandra Vieira Jurgens. These are the artists the book focus:
Adriana Molder, Ana Bezelga, Ana Efe, André Guedes, André Romão, André Sousa, Ângela Ferreira, António Leal, António Olaio, Augusto Alves da Silva, Carlos Bunga, Carlos Carrilho, Cecília Costa, Célia Domingues, Cláudia Cristóvão, Cláudia Ulisses, Daniel Blaufuks, Daniel Malhão, David Etxeberria, Fernando José Pereira, Francisco Tropa, Gabriel Abrantes, Graça Sarsfi eld, Helena Almeida, Hugo Canoilas, Inês Amado, Isabel Ribeiro, Joana Vasconcelos, João Louro, João Maria Gusmão & Pedro Paiva, João Nora, João Paulo Feliciano, João Pedro Leonardo, João Pombeiro, João Seguro, Jorge Molder, Jorge Santos, José Carlos Teixeira, Luís Alegre, Luís Filgueiras, Manuel Valente Alves, Margarida Paiva, Mariana Viegas, Marta Moreira, Martinha Maia, Miguelangelo Veiga, Miguel Leal, Miguel Palma, Mónica Gomes, Mónica de Miranda, Nuno Alexandre Ferreira, Nuno Ramalho, Nuno Sousa, Paulo Brighenti, Paulo Mendes, Paulo Romão Brás, Pedro Barateiro, Pedro Maia, Pedro Neves Marques, Pedro Paixão, Pedro Tudela, Pedro Valdez Cardoso, Ricardo Jacinto, Rita Sobral Campos, Rodrigo Oliveira, Rodrigo Vilhena, Ruben Verdadeiro, Rui Mourão, Rui Valério, Sandro Resende, Sérgio Taborda, Sílvia Moreira, Susana Anágua, Susana Guardado, Susana Mendes Silva, Susanne Themlitz, Virgínia Mota, Xana.
Alexandre Estrela, António Rego, Catarina Campino, Cristina Mateus, Daniel Barroca, Filipa César, Francisco Queirós, Hugo Brito, João Onofre, João Penalva, João Simões, João Tabarra, José Maçãs de Carvalho, Julião Sarmento, Maria Lusitano, Miguel Soares, Nuno Cera, Nuno Ribeiro, Paula Roush, Pedro Cabral Santo, Pedro Diniz Reis, Rui Calçada Bastos, Rui Toscano, Vasco Araújo.
Adriana Sá, Ana Borralho & João Galante, António Caramelo, António Contador, Clara Games, Edgar Massul, Edgar Pêra, Fernando Fadigas, Gustavo Sumpta, Hugo Olim, Ivan Franco, João Carrilho, João Vinagre, Luciana Fina, Miguel Clara Vasconcelos, Nuno Maya, Nuno Pedrosa, Olga Roriz, Patrícia Portela, Pedro Costa, Pedro Gil, Pedro Henriques, Pedro Sena Nunes, Regina Guimarães & Saguenail, Rui Viana, Ruy Otero, Sandra Dias, Sandra Zuzarte, Sérgio Cruz, Tiago Pereira.
"Video Arte and Art and Essay Film in Portugal", "Vídeo Arte e Filme de Arte e Ensaio em Portugal", 2008, Dinis Guarda and Nuno Figueiredo, (edition and publishing), N_Books / Número, Lisbon.
Conceived and Directed by :: Dinis Guarda
Edited and Published by :: Dinis Guarda & Nuno Figueiredo
Consulting and Research :: André Gonzaga :: José Marmeleira
Texts :: André Gonzaga :: Dinis Guarda :: José Marmeleira :: Nuno Figueiredo
Iconography:: Margarida Mendes
Design :: Luís Alegre / Ideias Com Peso
Prepress :: João Maria Lourenço
Translations :: Roopanjali Roy :: Clive Thoms :: Dulce Grácio
Proofreading:: Catarina Rodrigues :: Miguel Cardoso :: John Elliott
A Project by:: Número – Arte e Cultura
Supported by Calouste Gulbenkian Foundation and Portuguese Ministry of Culture, DGA
www.numerofestival.blogspot.com/
About the authors:
Dinis Guarda is a creative entrepeneur, author and senior manager. He combines action creative drive and business skills to form the basis of strategies concerning best practices and new forms of contents in media and mainly in the web. With experience in different roles, has worked as analyst, manager, consultant, content producer, localisation SEM, SEO, PPC, Affiliate, Social Media strategist. Has managed large global projects involving business intelligence, marketing, lead generation, with big budgets and more than 40 languages in the web. In the last years he founded magazines, a record label and a book publishing house.
Combining skills in Media, content and Web / Search / Social Media industry looks for new ways of creating synthesis and relation between the best theory and practice. He is interested both in business and the fast forward research for new directions in the web (both creative, intellectual and commercial wise). Recently has been studying and working actively in projects that reflects the flows of web 2.0, the social dynamics and the future of the internet, film and media.
Currently he works as Head of Web Content and Search and SEO and Social Media Strategist in an International Investment Bank based in Copenhagen, Denmark. In this organisation he is one of the players managing and optimising the web strategy, the creation of a new social financial community www.tradingfloor.com and manages partnerships with global organizations.
With entrepeneur background has studied languages, art, film, literature and new media. He is doing an MA in New Media in LSBU.
In the past he has organised international events in EMEA, India and Africa as director, project manager and curator dealing with film, arts and internet strategies. He founded Numero organisation (based in Portugal). He has worked with Portuguese Presidents, corporations and organisations such as DigiArts UN UNESCO, EU Commission), Tate Modern, Gulbenkian, Alcatel.
He has published several newspapers, magazines and books such as the book "Corpo Fast Forward", "Fast Forward Body", 2001, a publication under the Porto 2001 European Capital of Culture. He started several web sites such as www.numerofestival.com, www.portuguesefestival.com and is starting the new social website www.ikonoklash.com. He is active as editor, essayist, web geek, artist, writer and poet.
He is based in Malmo, Sweden, works in Copenhagen and has activities as well between London, UK, Madrid, Spain, Paris, france and  Lisbon, Portugal.
Nuno Figueiredo is a film critic, researcher and professor of Semiotics and Semiology of Image at IADE – Instituto de Artes Visuais, Design e Marketing. He is co-director and executive manager of the Association Número – Arte e Cultura. In the last years he has been responsible for the Portuguese Festival an itinerant event dedicated to promote the portuguese arts and culture abroad. He also has been editor and author of several books and magazines. He has authored (with Dinis Guarda) the bilingue book "Portugal: Um Retrato Cinematográfico", "Portugal: A Cinematographic Portrait", published by N-Books, Número with the sponsorsip of the Calouste Gulbenkian Foundation. This is a seminal book and book film curatorial project about Cinema in Portugal. This book had the participation of the following authors: Eduardo Lourenço, Paulo Filipe Monteiro, Jorge Leitão Ramos, José de Matos Cruz, Diana Andringa, José Manuel Costa, João Mário Grilo, António Loja Neves, Aníval Tavares, Regina Magalhães and Saguenail. He has been curator of several film festivals and responsible for the project Número Interface.
As a film critic is has been writing for the Portuguese newspapers Diário de Notícias DN, Capital and to the magazine N_NumeroMagazine_Portugal among others.
He is based in Lisbon, Portugal.
Some links about the book:
Portuguese Ministry of Culture DGArtes
Centro de Arte Moderna, Gulbenkian