The truth about business, entrepreneurship or any form of organised activity is not about simply profit, it is about creating value. The creation of Value is the ultimate goal for any venture, company, business model and even government or politic party whatever its dimension, location or strategy.
Recently Richard Branson an entrepreneur known for its eccentricity and smart way of managing an ever evolving disruptive brand said:
"Capitalism has "lost its way" and financial profit should no longer be the main driving force behind big business".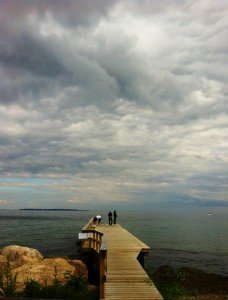 I agree with this completly. Why do you build a business purely thinking about short term profit? That business will be just another cannibal organisation trying to eat other businesses. And this ultimately will create a vampire organisation that ultimately will such the blood of some particular industry model and create a zero value ecosystem if various organisations adopt this.
What Richard Branson states is the obvious that businesses should be out there creating value for its audiences, customers shareholders, but this based in a long term contract. The Virgin business model managed with a smart aggressive and disruptive approach has been successful because the way pushes the boundaries of conventions And because of its long term perspective and approach.
Richard Branson the Virgin Group founder who bought recently the formerly nationalised UK bank Northern Rock (one of the first banks in the center of the Financial crisis) and wants to disrupt the UK financial industry is betting again in one industry that is at the present in pieces. The financial and banking industry is seen by the public as a greedy no value creation business and is being disrupted in a so fast way that I believe in a few years most of its players will simply disappear and be replaced by new business models and more active value creation technological and social open business players.
What Branson makes in the assertion is key due to the fact that is one of the wealthiest man in the world and because of his media exposure. The quote is part of the foreword of his last book, "Screw Business As Usual" and his thinking is that it is critical the importance for companies to reflect "a vibrant and marked sea change from the way business always used to be done, when financial profit was the only driving force".
The same goes with the late Steve Jobs:
"My passion has been to build an enduring company where people were motivated to make great products," (…) "[T]he products, not the profits, were the motivation. Sculley flipped these priorities to where the goal was to make money. It's a subtle difference, but it ends up meaning everything."
I think this was why ultimately Apple became so successful Steve Jobs Jobs obsession with value creation paid back. He went on to describe the company legacy he hoped he would leave behind as "a company that will still stand for something a generation or two from now". Whether you like Apple or not a fact is that he managed to reach that goal!
Again using Jobs words: "That's what Walt Disney did," (…) "and Hewlett and Packard, and the people who built Intel. They created a company to last, not just to make money. That's what I want Apple to be."
I believe companies and entrepreneurs (and new governments and countries) needs to be more and more driven by passion and idealism. That includes a truly focus in an idea, product, and push ways to facilitate users, customers, shareholders, citizens to feel long term value and enthusiasm toward a given goal and objective.
In one recent published book (considered one of the best eBook of 2011), Erik Brynjolfsson and Andrew McAfee, describe that in a optimal way in the assertive title "Race Against the Machine: How the Digital Revolution is Accelerating Innovation, Driving Productivity, and Irreversibly Transforming Employment and the Economy". It is about accelerating, innovation, open business strategies and understand that it is all about creating value and long term! The more entrepreneurs, business managers and CEOs realise that the faster solutions will be build and trust value will come out of the present financial and economic world vortex that is the result of too much greediness, short views and selfishness. Capitalism is not a close model, as it is not democracy or economy but selfishness, over greediness it is a close view that will end up destroying everything.
I finish with these wise words from Richard Branson:
"I truly believe that capitalism was created to help people live better lives, but sadly over the years it has lost its way a bit. The short-term focus on profit has driven most businesses to forget about the important long-term role they have in taking care of people and the planet."
Related articles